International
About France, Troyes and its region
An hour and a half from Paris by road or rail, Troyes, once the regional seat of power for the
Counts of Champagne
, is a city rich in
art and history
. The old city center has kept intact its
medieval architecture
with its
half-timbered houses
and
Champagne checkerboard
façades of alternating dark-red and chalk bricks. The old city center is known locally as the '
Champagne Cork
' because of its unusual shape.
Present day Troyes (130,000 inhabitants including its suburbs) has a
vibrant cultural and artistic life
, a thriving economy and many sporting activities.
With more than 5000 university students, Troyes has become a very
attractive
place for youngsters to follow their studies and to begin their professional careers.
Troyes remains today France's
textile capital
both for production and marketing of textile products, notably through its numerous
factory shops
concentrated on two sites on the outskirts of the city.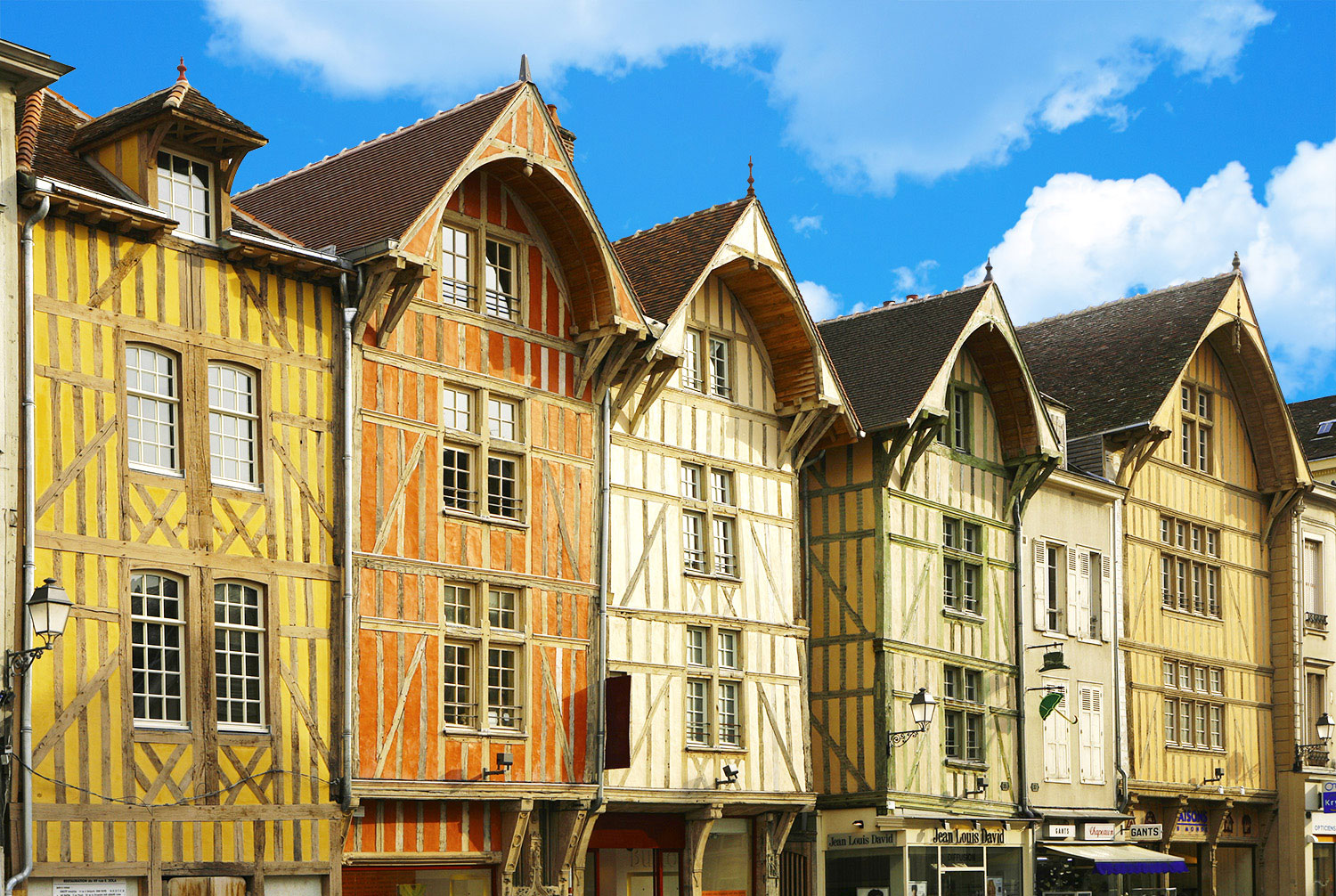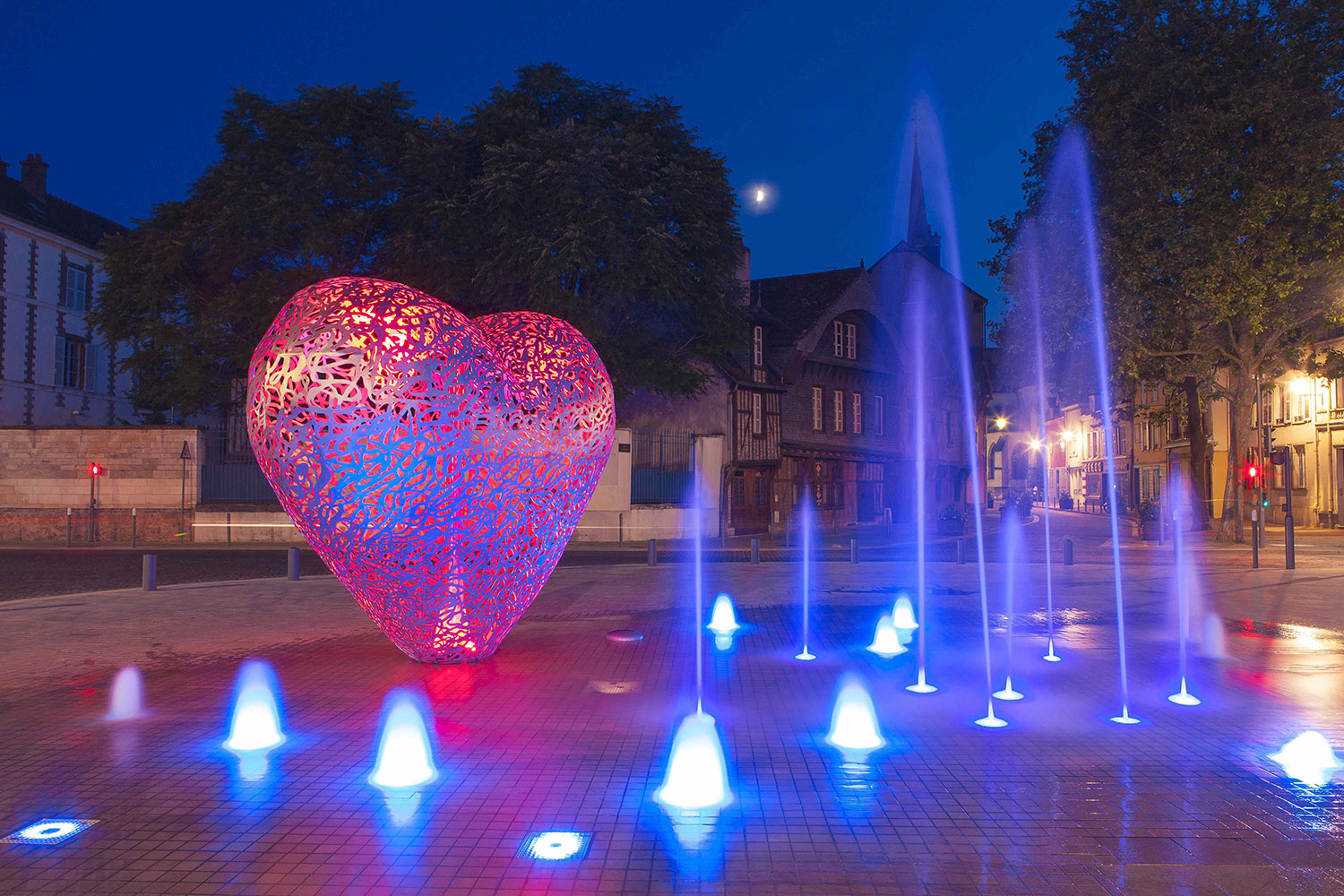 The Aube region can pride itself on having attracted companies who are either national, European or world leaders in their various fields.
While large enough to offer all the facilities of a major commercial and cultural center, Troyes still manages to be a
friendly
,
easy-going
and
safe
place to live. Troyes is also close to some of the most beautiful
countryside
in the region: one third of the department is forested and has the highest number of artificial lakes in Europe.
The Aube region is also famous for its
champagne and wines
: its vineyards produce a quarter of all Champagne production. 'La Route du Champagne' takes you through charming villages and beautiful countryside.
Troyes, with its
friendly and welcoming atmosphere
, is the
ideal place to be a student
. Finding somewhere to live is relatively easy and the prices are reasonable :
https://en.tourisme-troyes.com/
You can find
online a comprehensive map
of the city, both downtown as well as the city surroundings.
Territory
With a surface area of 550 000 km², metropolitan France is twice the size of the UK. It is the
biggest nation in western Europe
.
The capital and the nation's largest city is
Paris
. Apart from Paris the other major cities are Lyon, Marseille, Toulouse, Nice, Nantes and Strasbourg.
Metropolitan France is divided, administratively, into 13 regions and 96 counties, known as departments.

Climate
The climate in France is quite
varied
, but generally west European - overall a bit warmer than the UK, a bit cooler than Spain. Note that France (and western Europe) has
4 seasons
.

Religion
There is no official religion in France; France is a
secular republic
. However about about half of French people say they are Catholics, 2% Protestants and 3% to 4% of the French population are Muslims.

Money
France's currency is the
Euro
, and most garages, hotels and shops in France accept credit cards, though may not always accept swipe cards without a microchip.

Food
French people love to eat. People usually take time for lunches and dinners. French
food culture is wide
and you will find
specific food for each region
in France. For example, specific food in Troyes will be the andouillette and the Chaource cheese.
The "
baguette
" is the famous French bread stick, which can be found in the local "
boulangeries
" (=bakeries). But do not confuse the "boulangerie" with the bread-counter in a supermarket! Indeed, the pre-frozen "fresh-baked" bread counters in supermarkets are not even allowed, by law, to call themselves "boulangeries".
Then there is wine. France is one of the world's great
wine producing
countries, and a country with a
vast range of wines
.

Good to know
Foreign visitors in France are sometimes surprised to find themselves faced with closed doors, on reaching a museum or a famous monument. So it is not a bad idea, before visiting France, to learn what is closed in France, and when? On Sundays, public holidays and holiday periods in general, shops, museums, businesses and public services may be closed.